NEW ALBUM ON THE WAY

20.07.2022
Confusion Field is working on the second album and the first teaser is released. More details coming soon!
Watch the teaser here:
CONFUSION FIELD NOMINATED IN THE PROGSPACE AWARDS 2021

20.02.2022
Confusion Field is nominated at The Progspace Awards 2021 for the Album Cover of the Year! Please feel free to cast your vote for support. The album cover is designed by a very talented fellow Finn Petri Lampela.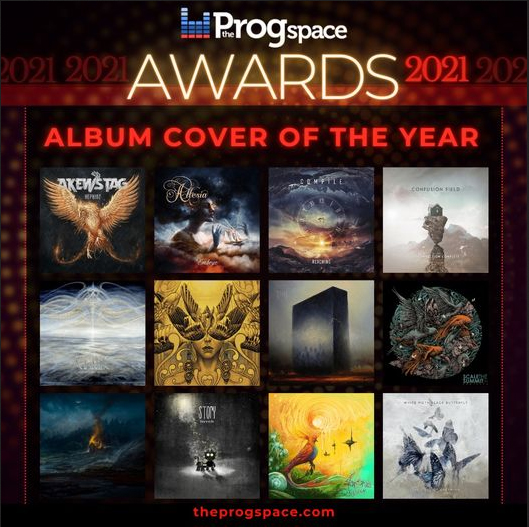 TOP TEN LIST OF 2021 ALBUMS FEAT. CONFUSION FIELD

19.12.2021
The Nine Eight Podcast from Australia has listed top ten albums of 2021 and Confusion Field was featured on that list! We are absolutely thrilled about it! Älytöntä! You can listen the new episode here:
https://thenineeightpodcast.fireside.fm/81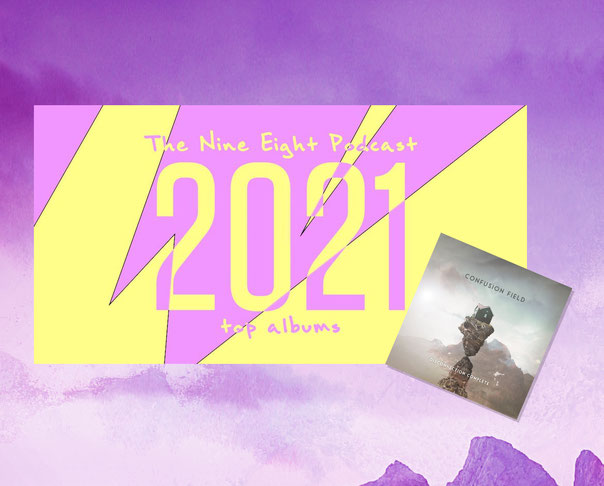 DEBUT ALBUM AVAILABLE VIA JUST FOR KICKS

26.11.2021
Confusion Field's debut album Disconnection Complete is now available via Just for Kicks Music Shop. You can also find it from RecordshopX.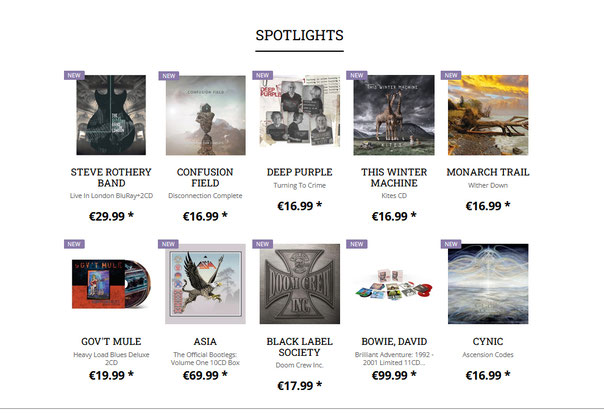 EMPIRE MUSIC MAGAZINE #142 CD FEATURING CONFUSION FIELD

09.10.2021
Empire Music Magazine from Germany wrote a very nice review of Disconnection Complete. The new issue #142 comes with a sampler CD and features Sky Is Never the Same among other cool prog tracks!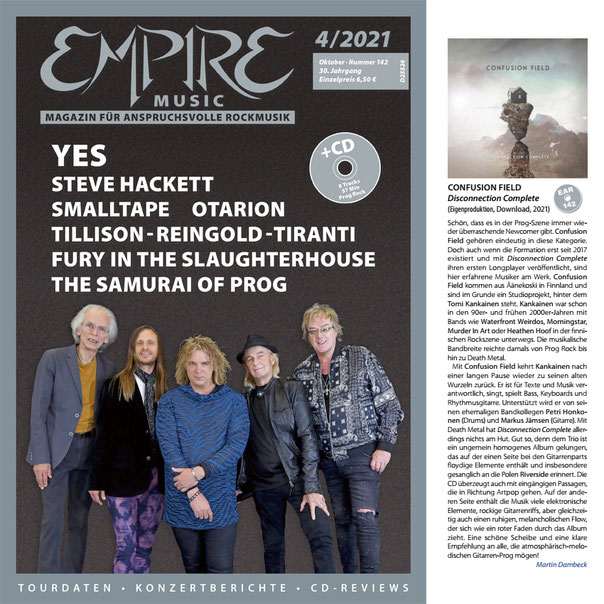 INTERVIEW WITH KAAOSZINE

09.08.2021
We had a nice chat with Aleksi Parkkonen from Finnish music website Kaaoszine. Somehow we went from covid to Helloween patches. That's progressive!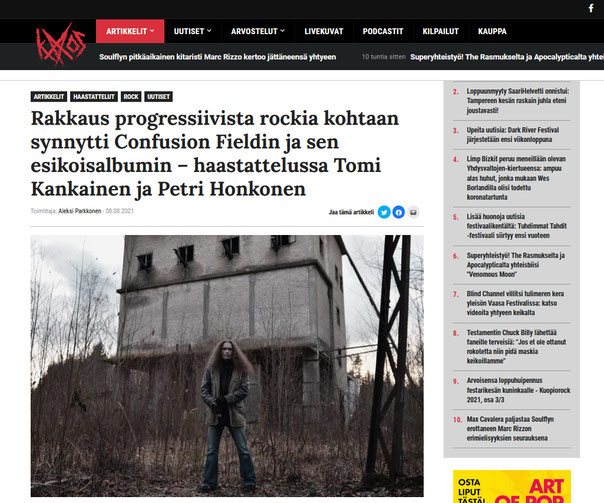 INTERVIEW WITH THE PROGRESSIVE ASPECT

25.07.2021
Check out the brand new interview with The Progressive Aspect's Nick Hudson. We talked about Confusion Field's influences, the music culture in Finland and the plans for the future... and much more!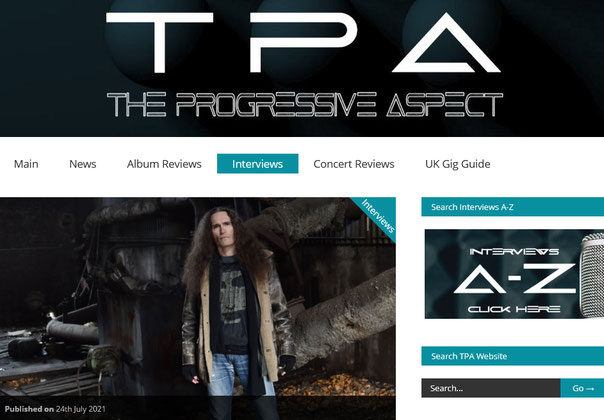 PROG MAGAZINE #120 CD FEATURING CONFUSION FIELD

26.06.2021
Prog Magazine issue 120 features Confusion Field's Sky Is Never the Same on their covermount CD titled 21st Century Schizoid Songs. Grab a copy from your local newsagent!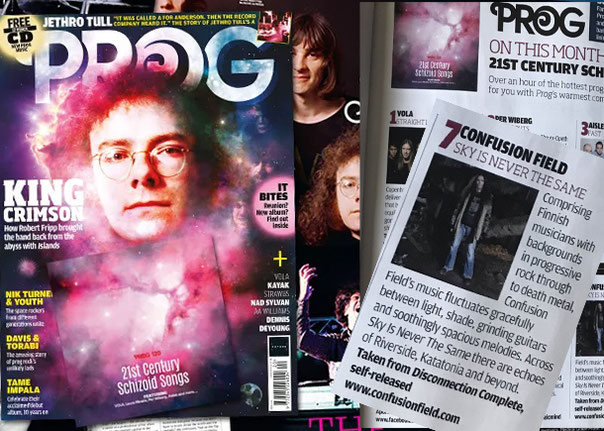 DEBUT ALBUM OUT NOW!

17.04.2021
Our debut album Disconnection Complete is finally out! You can order the CD here:
DEBUT ALBUM "DISCONNECTION COMPLETE" OUT ON APRIL 16th
29.03.2021
Confusion Field will release their debut album Disconnection Complete on April 16th, 2021. Available as standard CD jewel case, including 12-page booklet and 51:27 minutes worth of progressive melancholy. Also available digitally in many stores and music streaming services.
Track listing:
Sky Is Never the Same 7:22
Close Call 4:14
Nothing Holds the Storm 5:05
Become Invisible 4:13
Distort Reality 5:11
Anxiety Reflected 6:45
See Through Walls 5:31
Zen Garden Moment 5:01
Connecting the Dots 8:02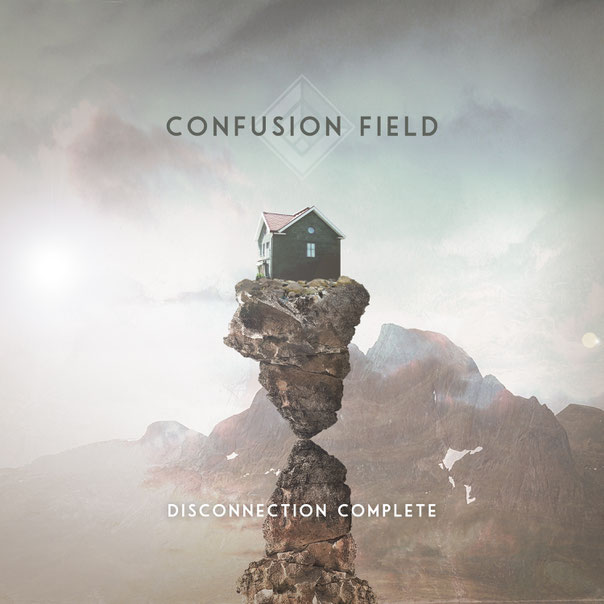 NEW SINGLE OUT 12.02.2021!
05.02.2021
Confusion Field will release a new single "Become Invisible" 12.02.2021. It will be available in all major music streaming services. Become Invisible is a third single from the upcoming debut album, released in spring 2021.